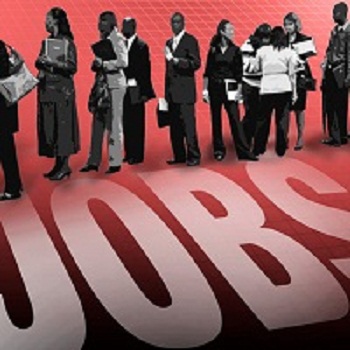 A placement consultancy is a third-party business provider that assists businesses in finding qualified candidates to fill unfilled positions. Placement consultants in Mumbai serve as a platform that links businesses in need of talent with possible applicants who meet the qualifications for those roles.

Why Should a Company Hire a Placement Consultant?

A placement consultancy gives you an advantage over traditional hiring methods by allowing you to quickly fill open positions with qualified candidates. A placement firm can assist you in finding the best candidates for the job, which can be tough in today's competitive job market.

If you engage placement services to handle your hiring, you can count on them to complete the task within the time frame you choose.

Here are a few reasons why you should hire a human resources firm:

● They assist you in saving time.

● They assist you in finding qualified candidates.

● If you don't have any prior hiring experience, they can help you out.

● They can help your in-house hiring staff by providing additional support.


5 Advantages to Hire a Placement Consultant

There are a number of advantages to hiring a placement consultant. HR firms can assist you in making your hiring process far more efficient than it is currently. HR placement specialists can assist you in making the most of your time and identifying the best candidates for your firm without wasting too much time or money. Here are a few key advantages of working with a placement firm:


Obtaining Skilled Candidates:

A placement consultancy's network of candidates is one of its most valuable assets. HR agencies typically have a pool of the most qualified candidates for a certain vacancy. Your in-house hiring staff may struggle to discover the same calibre of candidates that a placement firm can.

Expertise in the Industry:

Another significant advantage of a placement firm is the industry knowledge it brings to the table. The placement firm you select may have years of experience working in the field and assisting other organizations with qualified resources. Most HR firms employ a team of HR placement consultants that have years of experience hiring individuals for various positions. They can assist you in finding resources that are just what you need.

Eliminates The expense On Advertisement:

When you employ a placement firm to hire people in your favour, you end up saving a lot of time and money that you would have spent advertising open jobs in your organization. Many businesses spend a lot of money on ads, but they can't expect excellence from the candidates they hire. A placement company, on the contrary, provides you with the best opportunity to recruit the most brilliant people in the area for various positions without requiring you to invest too much time or money.

Recruitment Law Compliance:

This is an extremely significant aspect to which many businesses pay insufficient attention. HR firms assist you in complying with various recruitment rules enacted by the government and relevant authorities in order to ensure a seamless and secure hiring process. A placement firm will always safeguard you from the consequences of non-compliance.

Final Words

When selecting an HR agency, make sure that the placement firm has the experience you require. Check to see if the organization has the technical skills needed to evaluate individuals for a technical role, for example.
Finally, double-check that your money and the company's current match are in sync.