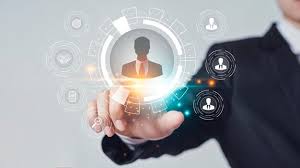 Career Choice Solution is Leading Recruitment Agency in Nashik, One of the main challenges faced by almost every organization is to fit the right person at the right post. Recruiting and selecting candidates has become one of the most resource-consuming process both in terms of money and time. We are always helping the employer to hire right position to right candudate. Career Choice Solutionis a commitment to serve our clients and share there passion to make a difference. We support organizations through our professional and systemic process.
If The MNC Employers are always looking Recruitment Agency in Nashik for fill the vacancies of need candidates. Top Companies have multiple branches having different-different branch required candidates but Not easy to Find the Best Recruitment Agent From Maharashtra to get Qualities jobseeker to fill the all vacancies to choosing any one consultancy
Our Manpower Ageency provides the candidates such Industries such as Transportation, Logistic, Shipping, Marine, Courier, Freight, Cargo, Editors, Journalism, Content, Recruitment Consulting, Staffing Services, Industrial Products, Heavy Machinery, Architecture, Interior Designing, Manufacturing, Production, Quality, Export - Import, Trading, Real Estate, Property, Construction, Chemicals, PetroChemical, Plastic, Rubber, Glass, Paints, Education, Teaching , Training, Colleges, Institutes, Universities, Call Centre, BPO, KPO, ITES, LPO, Engineering, Retail, Media & Advertising, Medical and Hospital, Public Sector,Food, Chef, Hospitality, Oil and Gas, Oil Fields and Refineries, Petrochemical, Power Plant, Fabrication and Erection, Airline, Agricultural, Automotive, Aviation, Computer Software & Hardware, Construction, FMCG etc.