HR Placement Firm In Mumbai
Posted by Admin on February, 28, 2022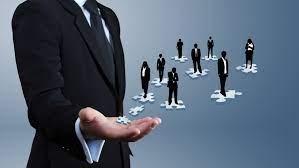 Career Choice Solution is one of the most rapidly expanding Placement Consultancy Services firms in Mumbai, India's Business started from Navi Mumbai.Carrer Choice Solution in Mumbai is a leading recruitment business dedicated to identifying individuals who stand out from the crowd, whose qualifications, talents, experiences, as per the demand of employer Skilles and Non-Skilles candidates.
The job responsibilities of HR consultants include:
Giving advice on the administration of human resources policies and procedures.
Performing as internal consultants by analyzing an organization's current HR programs and recommending solutions.
Developing, implementing and revising HR policies and procedures.
Ensuring HR services and programs are in compliance with established policies and procedures and federal/ state laws and regulations.
Preparing and maintaining reports associated with specific HR projects.
This entry was posted on February, 28, 2022 at 20 : 57 pm and is filed under Mumbai HR Placement Service. You can follow any responses to this entry through the RSS 2.0 feed. You can leave a response from your own site.