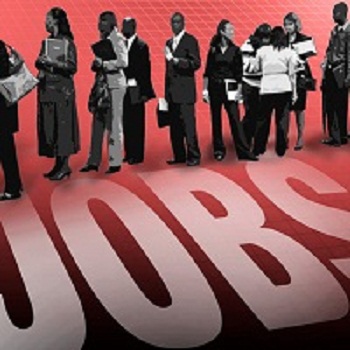 Placement consultants are worthy enough to direct you for better prospects and profession according to the qualifications you have. These consultants use numerous different platforms for advertising such as newspaper, magazine etc. amongst which online application is the most common one. At some point applying to placement agencies for a job is best before going to the company, these consultants aware you about the complete job responsibility, skills and many more before going for an interview.

How do placement consultants in Mumbai help?

There are so many Placement Consultants in the industry. They help by doing appropriate market research and study for our future, and most of them are good, and we should contact these consultancies so they help us to achieve the right path for our future.
Well, you know about the significance of placement consults; but you need to find one of the best placement consultants in Mumbai. Here are some points to consider

Do thorough research

To select an agency with expert placement consultants, you have to do some research work. You can check their LinkedIn profile for seeking details about their background. It would be great if you find any clue revealing their experience in the field you want them to work for you. You can fix an appointment and talk to them to know about their skill.
Interview them like aspirants

This is a vital step to take which you do a prospective candidate for offering a job. You can also ask some questions like,
Do you have experience for my job profile previously in your database?

How would you assess and find candidates for job positions?

How will you keep me updated on the employment status?

How long will it take to search for the perfect job for me?

Explore about their expertise and experience

Experienced placement consultants play a vital role in setting up an excellent network of potential candidates that you may not find on any job panels. Usually, candidates cannot post their resumes on leading panels on their own. You must look for an agency for their strong and effective network of recruitment agencies that no one else may find. Never settle with the quality for a few bucks if you find the right talent.

Review their terms and conditions well

It is important to read the terms & conditions carefully. The agencies are very rigid about their terms. So you need to consider it before register yourself for seeking a better career. A cooperative consultant efficiently assists you in being flexible and react promptly to any query. For them, the candidate's career and future matters the most as this resultantly builds their repute in the industry.

In this way, one can effortlessly manage the situation at the time of discussion as the candidate will be aware of his role. To get the job, you need to get register with these placement agencies. So if the consultants find the eligibility matches with your profile you have submitted then they will surely contact you.
This entry was posted on November, 17, 2020 at 14 : 17 pm and is filed under Placement Consultants. You can follow any responses to this entry through the RSS 2.0 feed. You can leave a response from your own site.