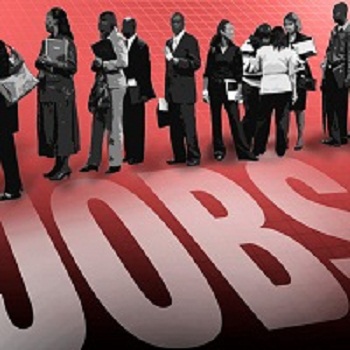 With growing digitalization, the job and placement process become simple and fast. The job industry is facing lots of challenges during the placement process due to the rise in competition. However, due to the Internet,finding prospective openings and applying become easy. The whole process from applying for the opening to placement can be completed online. But, the extensive use of the internet has some disadvantages that today's job seekers are facing.
On the internet, you will find thousands of fake job posting every day, which confuses job seekers and create hurdles in their placement process. Some of the fake consultants charge money and create fake interviews also. Job seekers run here and there in the search of the right job opportunities and to bridge the gap between them and employers consultants from different placement agencies come into play.
These agencies are responsible to guide the job seekers to the right place every year to minimise their troubles. In this article we have mentioned how these agencies are working, what is their role and being a job seeker why should you consider them at the early stage of your career?
What Is a Placement Agency?
Placement consultancies work as a bridge between the recruiting employers of different sectors and a job-seeker. It organises the process of placements in a pipeline, and remove unnecessary long process to place the right candidate in a fast and most efficient way. They create a database by connecting with candidates and companies.
They collect the details of the candidate and connect him or her with the right employers and solve the issues that arise during the placement. Job seekers need to contact these placement agencies to land a better company. They are connected with lots of well-renowned companies. Thus it makes it easy for you to crack job interviews comfortably, especially for companies related to your space.
How Does A Placement Company Works?
In terms of placing potential candidates placement consultants in Mumbai are well professional and experts. They are very well adept at finding the right talent among the masses for different organizations. And to make the recruiting process smooth they first shortlist candidates based on their skills and qualifications and then arrange an interview with employers.
Using this method helped both sides to save time. Especially for employers placement agencies help them to save a lot of rupees, and their precious time in finding the suitable candidate for their organization. And for candidate placement agencies helped them in scheduling the interview and arranging the interview for the potentially suitable candidates.
In the current scenario, with rapidly growing startup hiring in Mumbai, these agencies are responsible for end to end hiring solutions. If you are a job seeker and dream to be placed in some of the leading organisations, then you should seek the required assistance from a reputed placement consultant.
Reputed agencies work like a bridge between you and the employer. So if you have just completed your graduation degree and are willing to get placed in one of your dream companies then do contact some of the well-known agencies.